Our talent is the key driver of our business excellence and delivers best-in-class outcomes to our Business Partners. We have an excellent track record of recruiting, developing and grooming aspiring individuals from the ground level, all the way into executive management levels.
With such a rich history, we take pride in giving the best possible opportunity for our home talent to express the best version of themselves by moving vertically and horizontally within the organisation in order to best achieve their career ambitions.
We would like to invite those who aspire to be champions in their respective fields of specialization to partner with us and embark on an exciting and rewarding journey with Hemas.
Please follow our social media platforms for the latest vacancies.
Hemas Pharmaceuticals – certified as a Great Place to Work®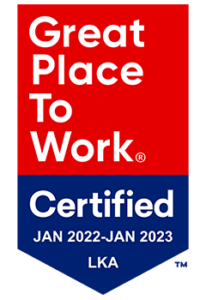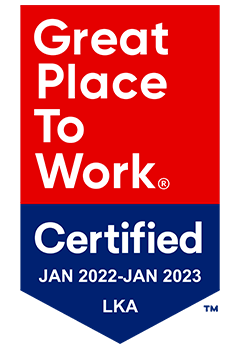 The 'Great Place to Work® Certified TM' programme recognizes organizations that have undertaken Great Place to Work® rigorous two lens model of the Trust Index© Employee survey and Culture Audit© people practice analysis framework and matched the global qualification criteria required to be a Great Workplace
According to Great Place to Work®, "A great workplace is one in which employees no matter who they are and what they do for the organization are having a consistently positive experience of trusting their leaders, enjoying the people they work with, and having pride in what they do. It is an honor for Hemas Pharmaceuticals, Surgical and Diagnostics to be recognized by their employees as an organization that fosters respect, trust and fairness."